+ than 500
clients
+ than 154%
annual growth
What is most modern and safe for the management of your establishment.
Light web is a management system for small and medium-sized hotel, hostels and lodges, totally online. Through Cloud Computing Technology it is possible to unify all procedures of the establishment in a single place, with more safety and practically.
Security
Through encryption with digital certificate, your data is safe and with no risk of loss.
Cost reduction
Because it is a fully online system, it does not require local installation and reduces infrastructure and maintenance costs.
Practicality
The LW is thought to be used through different devices. With this advantage, is it possible to have access in real time to the updated data of the enterprise, even being geographically distant. To do that, it is enough just to have access to the internet.
Hotel Management
Control the entire flow of your establishment in just a few clicks. The system allows to monitoring the reception, reservations, housing unit, cashier, managerial, operational and statistical reports.

Financial Management
The financial management is practical. Allows to classify revenues and expenses for a managerial analysis of your business.
Stock control
Have complete control of goods receipt through this functionality, so you can monitor the goods receipt by reading XML files.
Telephone biller
This option process all calls made by guests and sends them directly to the account.
Reservation
Have an overall view of your hotel through availability control and HU occupation. Besides, it is possible to integrate with online sales channels and with e-commerce.
Offline
In case of internet failure, do not panic. The system search for open cards information and makes them available for account movement and closure of the account.
Mobile Internet
Se sIf your wifi network fails, you can route the signal from a mobile internet. To do this, simply activate your data plan and continue using the system normally.

Issuance of Tax documents
Through it's own technology, the system allows the transmission of tax documents (NF-e, NFC-e, CF-e-SAT), according to the availability of the city hall's webservice for that particular State.
Light web has numerous tools to
facilitate the management

of your establishment.
The Revenue Management allows to control variable rates according to your configuration.
Through Online Booking technology, you improve the profitability of your hotel by turning visitors into guests.
Monitor sales targets and indicators, bookings, cancellations, occupancy rates and other metrics through interactive management dashboards directly on your mobile device.
The system interacts directly with online sales channel to allow to send availability, rates and automatic receipt of reservations.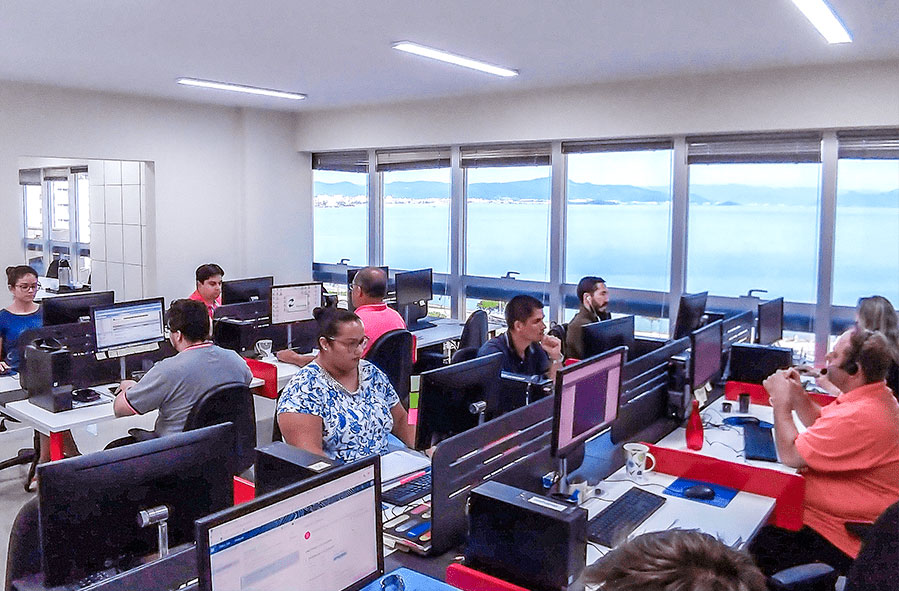 Technical Support
Exclusive
We have a group of professionals fully dedicated and specialized in the technical support of Light Web, allocated in Florianópolis – SC.
Training and attendance are carried out by the team of consultants, who constantly keep up to date with system launches and upgrades, always in direct contact with the design and development sector of the main office.
+55 (48) 3222-5857
+55 (48) 3037-4509